Daniel Chester French was born today in 1850. French is best known for his sculpting work...
John Harvard:
The Minute Man:
The Lincoln Memorial:
In 1992, Madonna signed a multimillion-dollar deal with Time Warner to form an entertainment company that would make her the highest paid female pop star in the world.
Today is the birthday of one of my favorite old time beauties--Edie Sedgwick. I think she is one of the most beautiful women in the world. Poor Little Rich Girl is one of my favorite movies, despite the fact that there is not much plot, but she is so pretty that it is just beautiful to watch. I'm curious to know what you all think of her.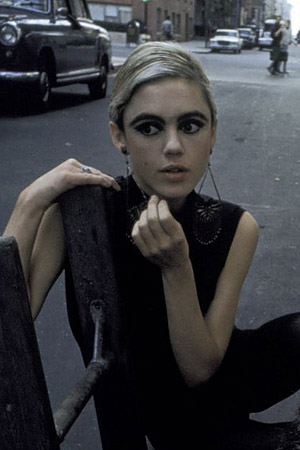 Reading material. Currently I am reading 1984 by George Orwell--not bad so far...
This bag was actually found at the gift shop of an amusement park called the Great Escape, which is located in upstate NY in a town called Lake George. I absolutely love it, and Monopoly is my favorite board game. I used to own Monopoly jr when I was younger, and I currently have the Rudolph the Red-Nosed Reindeer version.
I bought this scarf from Wet Seal back in September and I really have not worn it that much. So, I've decided to try it out today...